01/3

​Store masks for 72 hours before discarding them, alerts Central Pollution Control Board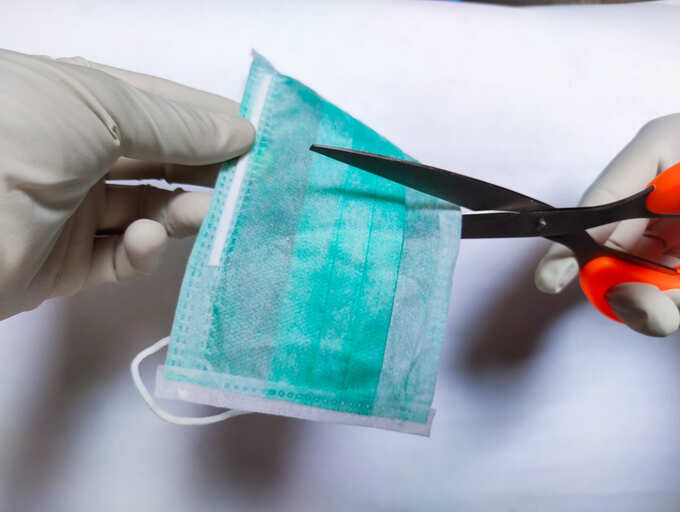 As per the latest guidelines by the Central Pollution Control Board, used masks and gloves should be kept in paper bags for 72 hours and cut/shredded before they are discarded. The CPCB also directed the malls and other commercial places to strictly follow the guidelines for disposing masks, gloves and PPE kits.
Also, these items should be disposed of in the dry general solid waste. This is important as it will stop the spreading of infection from the infected gears and also prevent the reuse, which if done can be dangerous.
02/3

​Other guidelines by CPCB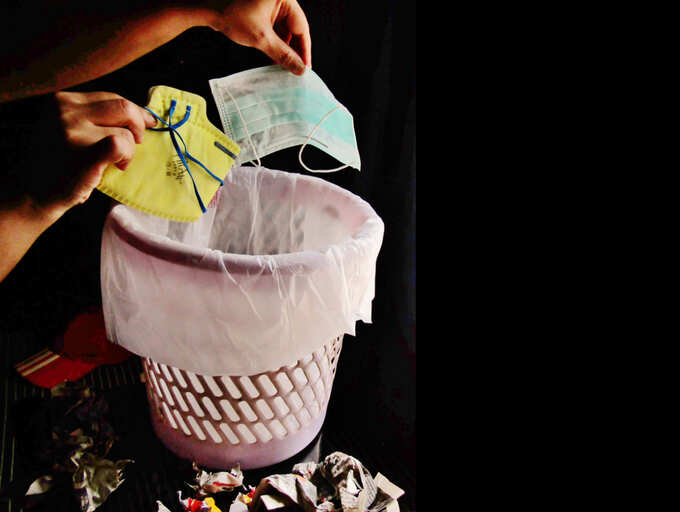 CPCB also added, "Discarded PPEs from the general public at commercial establishments, shopping malls, institutions, offices, etc. should be stored in a separate bin for 3 days, thereafter, disposed of as dry general solid waste after cutting/shredding. Waste masks and gloves in general households should be kept in a paper bag for a minimum of 72 hours prior to disposal of the same as dry general solid waste after cutting the same to prevent reuse."It also said that the leftover food and empty water bottles handled by infected patients should be collected with the general solid waste and not along with the bio-medical waste."Leftover food, empty juice bottles or tetra packs, empty water bottles, packaging material, and any other items, generated or handled by COVID-19 patient should be collected along with other general solid waste in bags securely tied before handing them over to waste collectors."Yellow coloured bags should not be used for general solid waste," it said. Yellow bags are indicators for bio-medical waste from COVID-19.