his week Made+Remade is helping you grow your Best Vegetable Garden Ever! We'll tell you everything you need to know to create a blue-ribbon vegetable garden whether you live in a condo or a Colonial.
Waste nothing, save everything.

Shawna Coronado said goodbye to her office job to pursue a lifestyle media career. She's written several books and has traveled the world learning about sustainable living.This is the mantra that greets you in Shawna Coronado's 101 Organic Gardening Hacks – a guide to crafting, hacking, upcycling and recycling your way to a gorgeous garden.Shawna owes this mentality to her grandmother, a dedicated gardener working on a tight budget. "My grandmother used to squish cherry tomatoes between paper towels [and] let them dry out completely," she says.  "She'd cut them into little squares and send them to me at the holidays."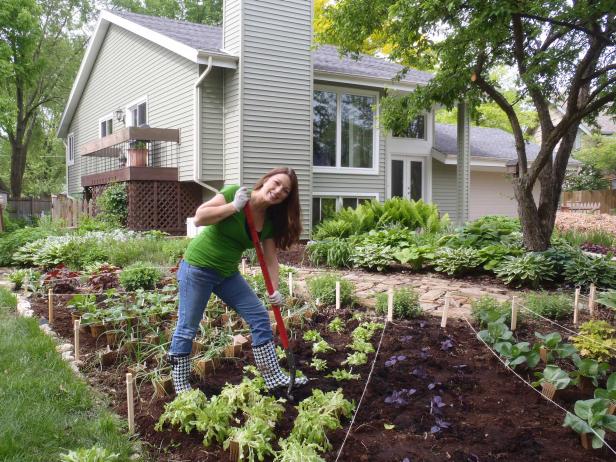 Now Shawna travels the world, inspiring others to use the resources they have to create productive gardens that can make a larger difference."My dream garden is filled with green – sustainable green – so no matter the location in the country I want to have a garden that is sustainable, saves water and helps the community," she says.Shawna also hopes to help bridge the gap between people and fresh food. "For the last five years I've donated over 500 pounds of food from my organic garden to the local food pantry, so to me a garden is about your own health but is also about the health of your community."Organic Gardening Hacks pulls together ideas picked up along her journey to achieve this mission. From the very first hack – "Retire Your Tiller," where Shawna shares a low-maintenance garden strategy that keeps your soil rich – Shawna paves the way for gardeners of all skill levels to create an attractive, sustainable landscape without spending a fortune. In fact, many of the hacks involve items that would normally end up in the recycling bin.Here's some of our favorite ideas from the book, plus more tips from Shawna:
#19 Pour Your Garden Some Java

Used coffee grounds are a great compost ingredient, releasing soil-enriching minerals as they decompose. Many coffee shops will be happy to give you the grounds for free if you're not a coffee-drinker.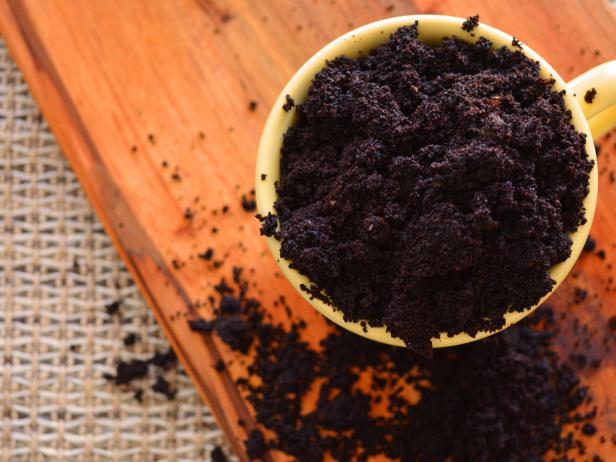 Shawna Coronado
Add used coffee grounds to your compost bin. Ensure the coffee grounds are no more than 20 percent of the total volume of your compost pile.