epending on your aesthetic preferences or composting needs, traditional wood or wire compost bins are relatively simple to build. If you're more comfortable with simply assembling a bin rather than constructing from plans, there are many compost bin kits available to buy from garden centers, plant nurseries, box stores and online. Some online retailers will even mail a completely assembled compost bin.
Moveable Pens
If you plan to order a kit online, keep in mind that heavy wood products may be more expensive to ship than lightweight vinyl or recycled plastic. Depending on the product, plastic composting bins may be easier to assemble than wood bins. For instance, to assemble some plastic bins, you simply stack interlocking solid plastic tiers, then place the lid on top.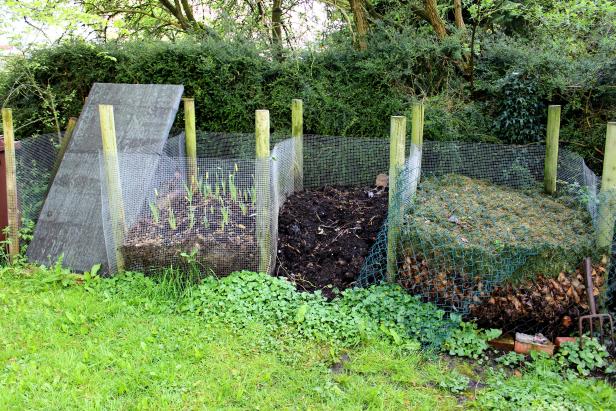 Compost pens are typically less expensive and may be easier to assemble than the compost bin kits. Pens are fantastic for composting over unplanted garden beds, and they can be easily carried to another location after compost is finished. If you prefer a wire pen, look for a product that is coated to prevent rusting. Some plastic pens are very inexpensive, easy to assemble and adjustable.
Keep in mind that although lightweight pens are convenient to move around the garden between harvests, this feature also makes them easier to be blown over in heavy winds or knocked over by pets. A few wooden or rebar stakes can be driven into the ground and attached to the pen to hold it in place.