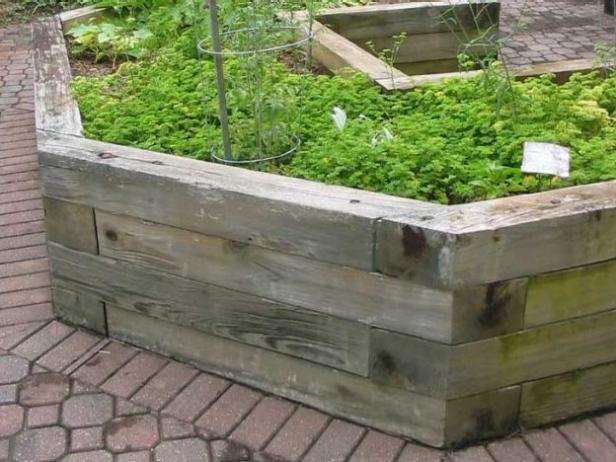 When you're young, you can bend over and stoop for hours and not feel strained or stressed at the end of the day.Middle-aged backs easily get stiff and sore if they're not given the proper care. Waist-high raised beds are one way to eliminate bending altogether. With tall raised beds, seeding, weeding and harvesting are a snap. But beds that are only 1′ or 2′ off the ground can make gardening easier on the back too.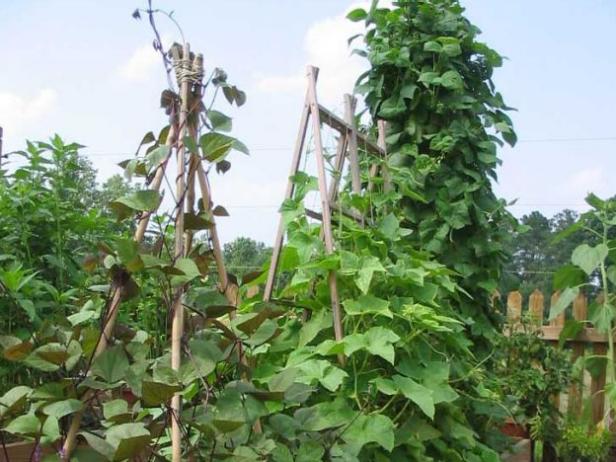 Another trick is to garden vertically.
Cucumbers, squash, melons, beans and many other vegetables grow well when trellised. Patrolling the garden for bugs, spraying and harvesting are all easier when everything is within close reach.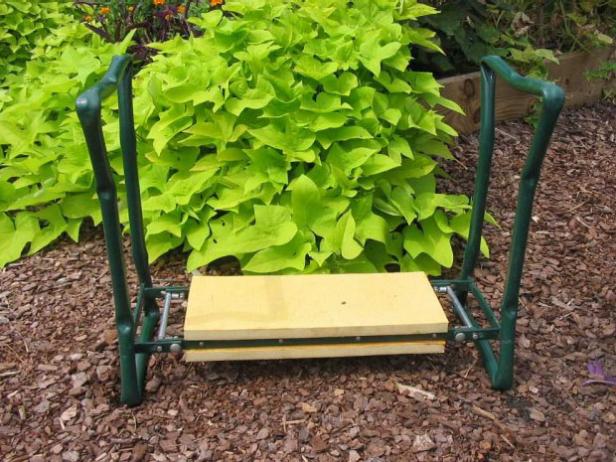 For times when you need to get close to the ground, a kneeler stool comes in handy.
A kneeler stool has a thick foam pad that's comfortable on the knee joints. And it has hand grips that make it easier to get up from a kneeling position, since you can use your arm strength to help you stand. Once you're up, flip the kneeler over and it becomes a comfortable stool to sit on while tending your plants.