Elements from Japanese culture are in our lives right now: many people watch anime and Japanese TV series, they eat wok and sushi, and they listen to songs by Japanese singers. And even such a seemingly ordinary thing as karaoke actually originated in Japan. However, there are still some things that can only be seen in the Land of the Rising Sun.
We at Bright Side have found out which cultural things can't be seen anywhere but in Japan.
1.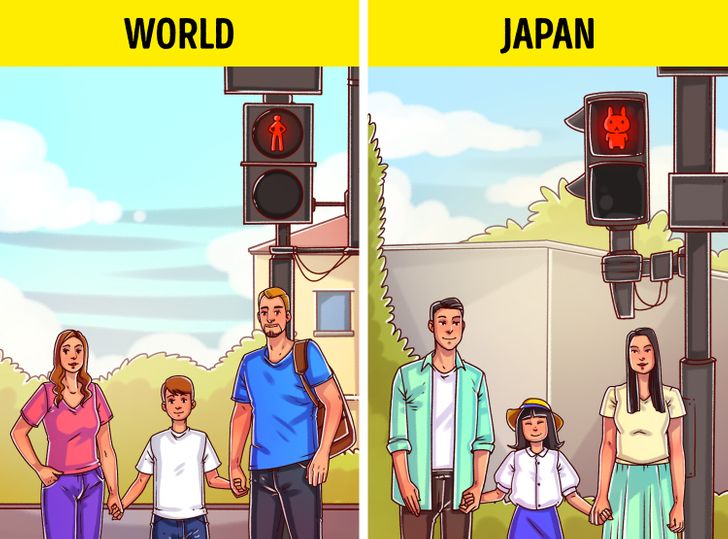 "When you see a green man, start crossing the road," we learned this back when we were children. But on some pedestrian crossings in Japan, you won't see a green man. Instead, you will see the rabbit Miffy — a character created by Dick Bruna, a Dutch children's book author. But how did this character make it into Japanese culture? The answer is simple: Miffy looks a lot like Hello Kitty — the "face" of the famous brand.
2.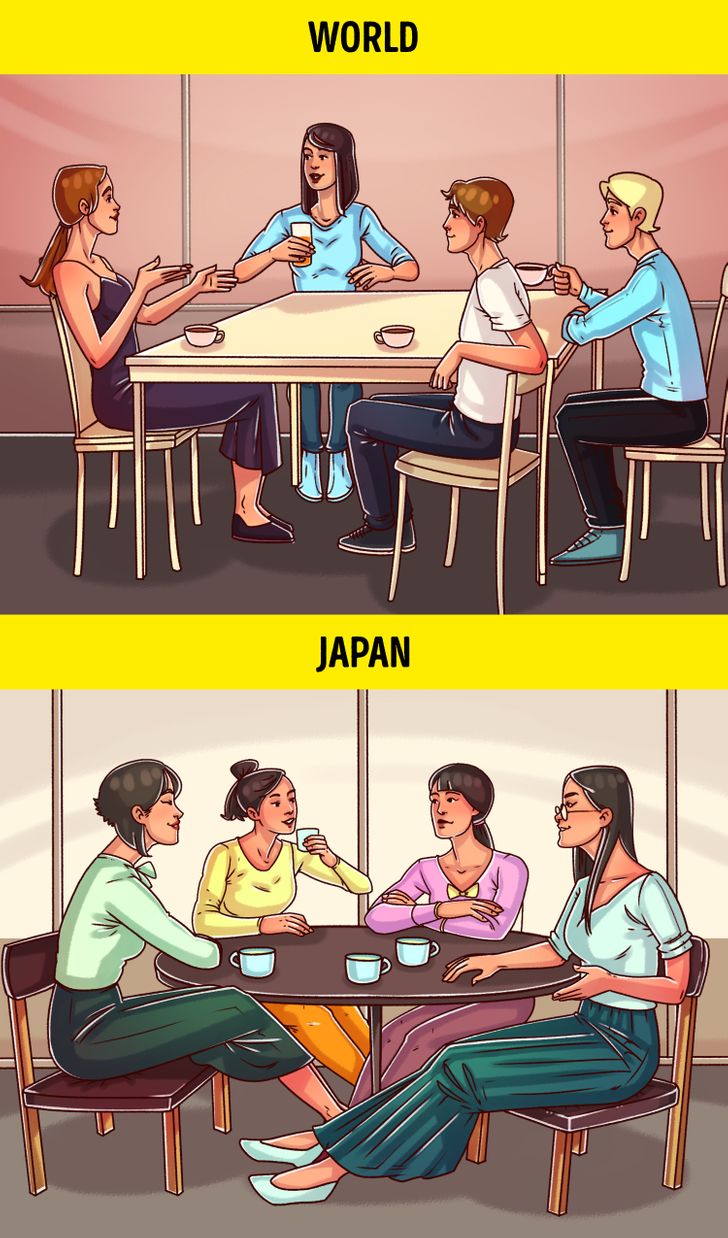 We are used to sitting on chairs in local cafes and bars. But the Japanese are used to a high level of comfort wherever they are. So, the chairs in Japanese cafes look a lot more like low armchairs that you can lie on. The Europeans call this piece of furniture Izakaya — just like the type of establishment where you can see these low chairs.