This post and the photos within it may contain Amazon or other affiliate links. If you purchase something through the link, I may receive a small commission at no extra charge to you.
With a little paper and a pair of scissors you can make these beautiful DIY paper craft ideas! Get inspired as you see all the amazing things you can make with paper with these easy paper craft ideas!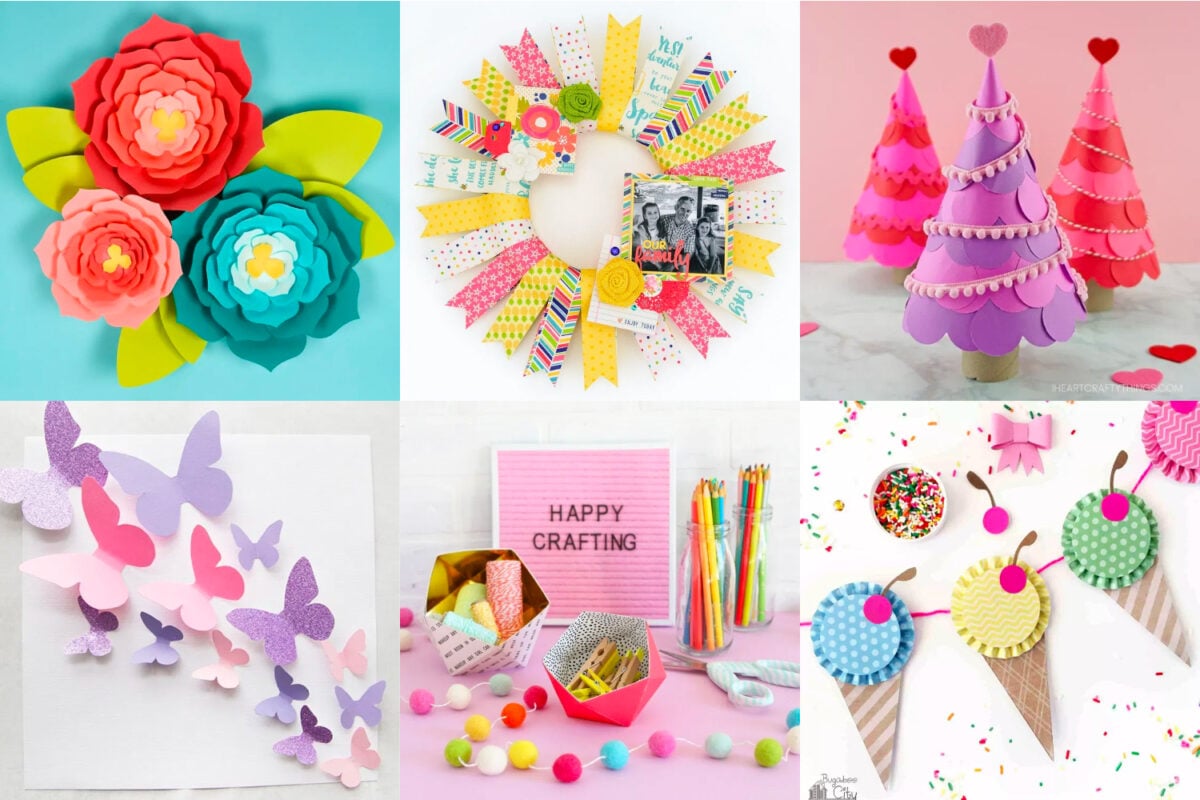 There are so many crafts you can make with paper—from kid crafts, to beautiful centerpieces and wall art for your home, to party decor for birthdays, bridal showers, and even weddings.Paper is one of the most diverse crafting materials and there is so much that you can do with it! I even wrote a book about creating entire theme parties out of paper!I've made some pretty fabulous things using my Cricut machine and a little paper and I wanted to see what other crafty minds were doing with their cardstock and creativity.How to Use The Foil Quill from We R Memory KeepersThese paper craft ideas range from easy to more complex,
Paper Craft Ideas
but with the step by step instructions from each blogger, I know you can make these amazing paper craft ideas as well!Um, just about anything! Paper is so versatile and it's amazing what some of these bloggers have created with a little bit of paper and creativity!My favorite cardstock for paper crafting is Bazzill Cardstock, but other cardstock papers work just as well. For some of these crafts, a Cricut machine is used, but good old scissors will do the trick for most as well! Need help with your Cricut?