"It's okay to look at the past and the future. Just don't stare."
If an apple a day keeps the doctor away, what will 25 funny inspirational quotes today do for you?
The easiest way to feel good is to find something that puts a smile on your face or is funny and makes you laugh. Imagine how great you will feel when you make it a daily practice to find what is funny in any situation.
You will find some of the most inspirational, funny, humorous, thought-provoking quotes that will brighten your day today and every day when you come back for more.
Enjoy them and share to make someone else's day too!
Funny inspirational quotes to inspire positive thoughts:
1. "Do not take life too seriously. You will never get out of it alive." — Elbert Hubbard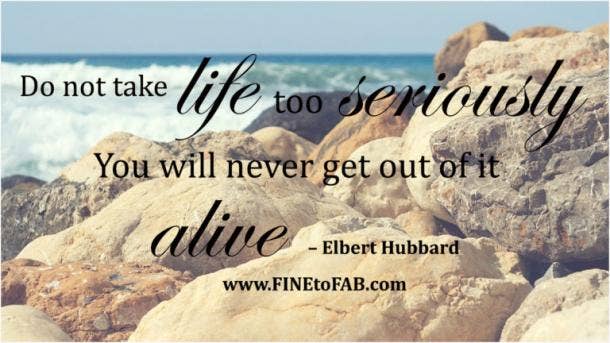 Just take it one day at a time and pat yourself on the back when you get through a storm. Take it easy and enjoy the journey.
2. "You must pay for your sins. If you have already paid, please ignore this notice." — Sam Levenson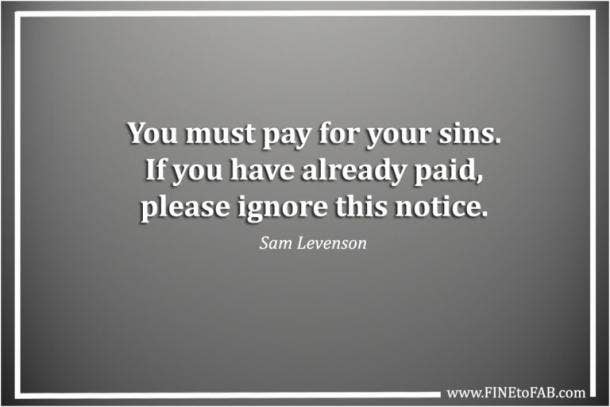 Ever feel like you have been paying for things you have done? Here's a thought.
3. "It's okay to look at the past and the future. Just don't stare." — Lisa Lieberman-Wang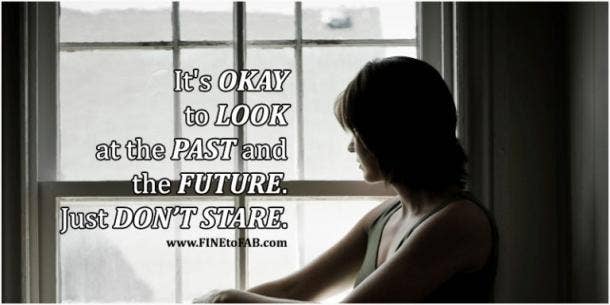 Life is too short to worry about stupid things. Have fun. Fall in love. Regret nothing. Live life to the fullest.