Many people notice that the older they become, the harder it is to get that magical feeling of being in a fairy tale that they always had when they were children at Christmastime.
But we at smartzune.com  are sure that if you make a Christmas decoration for your house or Christmas tree, the holiday spirit will definitely come. Almost all of these decorations don't require much free time or any additional materials. You can make them in 30 minutes using the materials you have at home.
20. Stars made of wool
You can put elegant snowflakes made of wool on a Christmas tree, a chandelier, and a window. Or you can decorate the walls with them. It is very easy to make them! Just watch our video.You will need: knitting wool of any color and thickness, glue, a few nails, and a cutting board.
19. Wreath made of baubles and an old hanger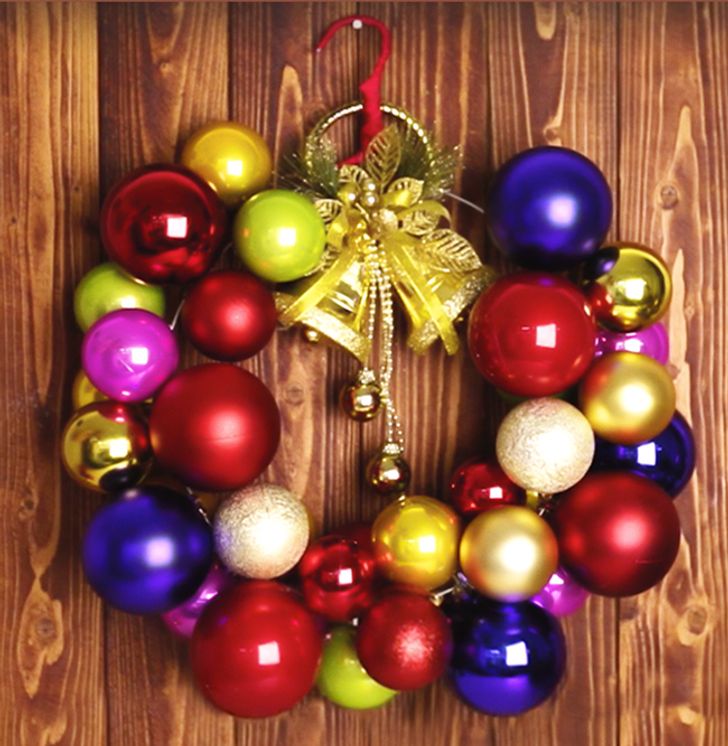 You can make a colorful wreath in just half an hour. All you need is a set of inexpensive baubles. Blogger creator Jennifer, the author of this article, recommends unfolding an old hanger. If you don't have one, all you need is a piece of strong wire.You will need: a couple of sets of baubles (20-25 baubles of different colors and sizes), a wire hanger or a wire, spruce twigs, and a ribbon or any other decoration for the wreath.