smartzune.com  offers you several ideas which will turn even a small balcony into your personal paradise.
Climbing plants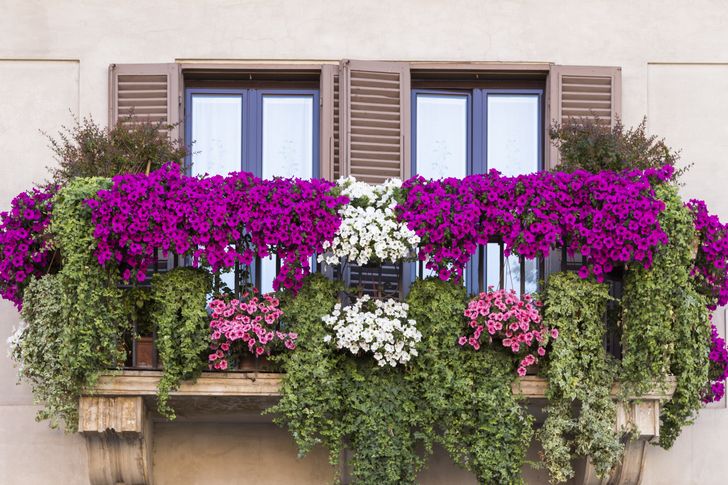 If you want your balcony garden to look beautiful not only inside, but also outside, choose climbing plants. They will create the feeling that you live in a tropical forest. And passers-by will feel the same way when looking at it!
A garden in flowerpots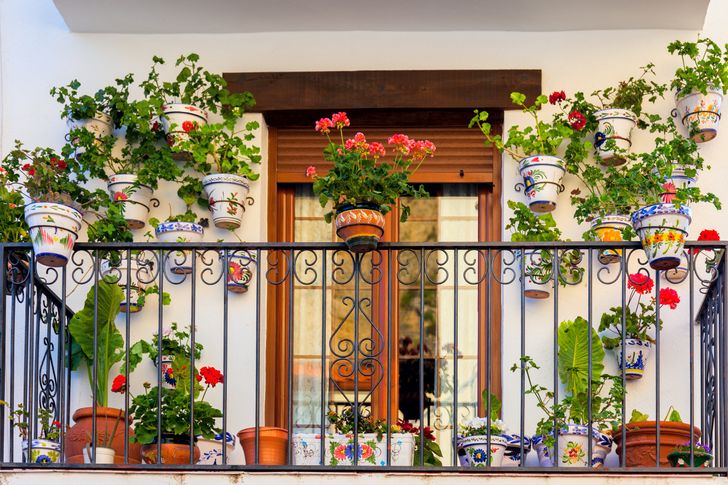 If you have a tiny balcony and no desire to spend money on garden planters, then simple flowerpots will help you to create a green area in your house and save you money. You can take some plants from your apartment and place them in these pots. You can also grow herbs here. To attach the pots to the walls and railings, use special cachepots and thick wire.
Windowsills for beautiful compositions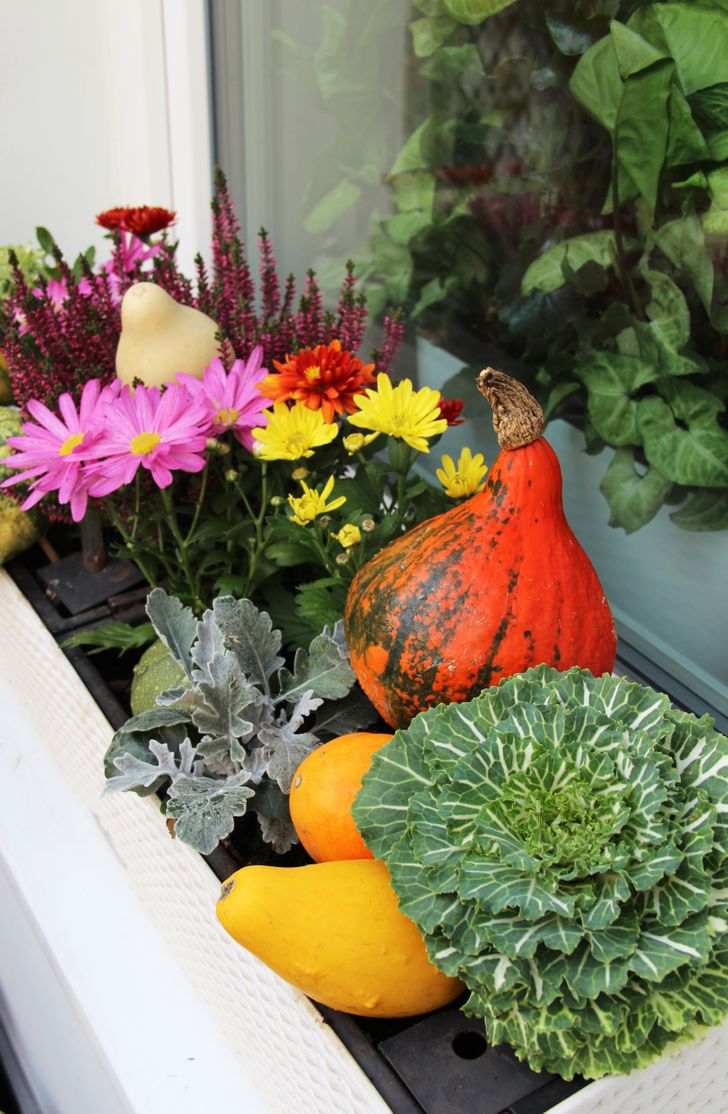 Windowsills are a pretty convenient place for complex flower compositions. If you want your flowers to look more original, you can add in something surprising…like a pumpkin or artificial fruit.